For every single smartphone launch there are hundreds of thousands of case options that become available.
How are you supposed to know which one is the right fit for your phone?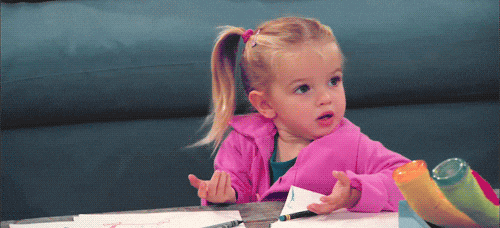 Well, when it comes to cases, most people fall into one of two categories: minimalist cases and protective cases.
Minimalists don't really want a case on their shiny, new smartphone but recognize they have to protect their $800 investment, so, they look for the most incognito way of doing it.
As expensive as our smartphones are, they are extremely prone to scratches and other blemishes. Slim cases create the perfect buffer between our precious metal/glass devices and harmful debris, keeping things clean and pristine.
People in the second category don't mind a little junk in the trunk. They may even prefer to add some bulk to their phone to make it less slippery and easier to grip or even to add some extra functionality to it, like a pocket for cards or a kickstand.
Now that we've gone through the top two categories, which do you fall into? Do you want a slim case that will keep your phone as thin as possible OR do you want to make sure your new $800 investment stays new? After all, you do have to keep that resale value as high as possible so you can trade-in to buy that cool AR smartphone next year, right?
As luck would have it, Lumion offers cases in both categories (and more!) so you're not without options.
Slim and Sleek Cases
Diamont Air
Looking for a case that's practically no case at all? Look no further. The Diamont Air case gives you the perfect amount of barrier for your phone to weather out the occasional scratch or waist high drop but stays so slim (1.5mm to be exact), you'll barely notice it's even on. Shop Diamont Air
Diamont Lite
The older sibling of the Diamont Air is the Diamont Lite. Staying true to clear form, the Diamont Lite is transparent to show off your phone but provides an extra layer of protection with a co-molded TPU bumper to protect all edges. Overachieving versions even feature a kickstand. Shop Diamont Lite
Nova
You're already getting a case, so why not add a little style too? The Nova case provides the necessary protection on all sides but adds a modern touch with a leather inset design on the back. Shop Nova
Huey
The solid alternative to the Diamont Lite comes the Huey. Featured in matte black, the flexible TPU that makes up the Huey case keeps things lightweight and easy to grip. Shop Huey
Cases for Protection
Gardien
The Gardien is the ultimate hybrid case. This case is made of two parts: the flexible TPU body and a hard PC bumper. Perfect for the drop-prone, the Gardien doubles up defenses against daily falls. Shop Gardien
Diamont
The mother of the Air and Lite versions, the Diamont is the fraternal twin of the Gardien. Made of the same material and construction but featuring a clear TPU body, the Diamont multitasks by showing off your phone and protecting it. Shop Diamont
Patriot
The Patriot is a simple protection-centric case with dual-layer construction. No frills, no fuss – just protection. Shop Patriot
Multi-functional Cases
Osprey
For the shopper who's always on-the-go, the Osprey is the way to go. This card storing case holds up to 2 or 3 cards making it the perfect companion, whether you're out running errands or out on the town. Shop Osprey
Chinook
For the traveller who needs to carry more than a couple cards, the Chinook carries up to 5 cards and fits some cash too. Useful and comfortable to carry, the Chinook makes it easy to carry all your essentials. Shop Chinook
Savant
If you've ever wondered why you needed to carry a separate wallet and a phone, look no further. The Savant is the ultimate leather case that carries all your cards and cash like a traditional wallet but also secures your phone. Shop Savant